CAREER SUPPORT
After course completion, students can get jobs as:
Web Developer
Web Application Developer
Software Engineer
DAY AND TIME
Duration: 3 months
(2 hours a day, 2 days a week)
COURSE FEE:
BDT 25,000/- (Regular Cost)
BDT 17,000/- (On Offer)
Course Outline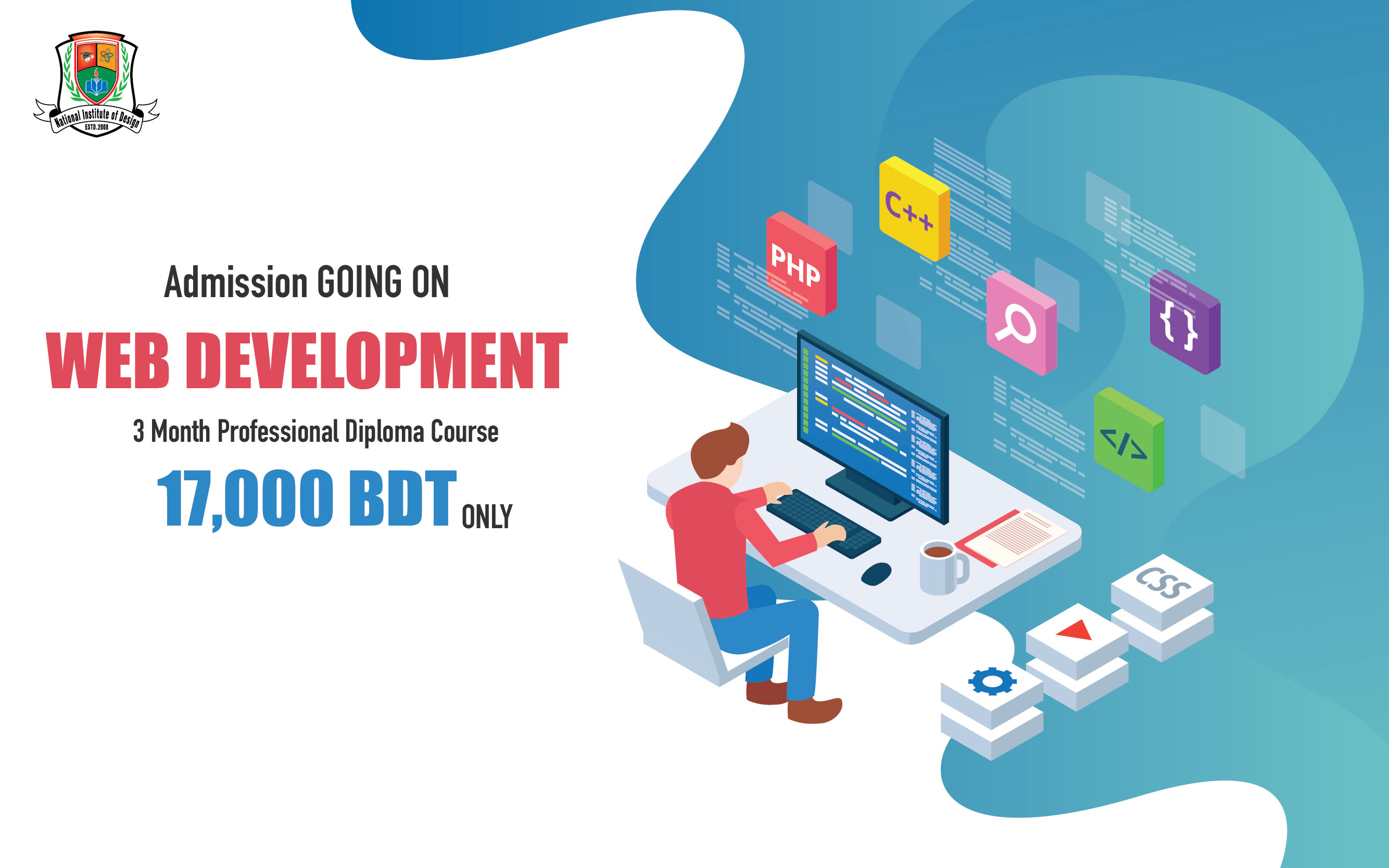 OVERVIEW
Web development broadly refers to the tasks associated with developing websites. It is a process includes web design, web content development, client-side /server-side scripting and network security configuration, among other tasks.
Nowadays, Web development skills are in high demand worldwide and well paid too – making development a great career option. It is one of the easiest accessible higher paid fields as you do not need a traditional university degree to become qualified.
MODULES
Concept of Static Website.
Concept of Dynamic Website.
Dynamic Website Development
Admin Panel Development
Website Security
WordPress Theme Development
C-panel
PHP Raw Coding
Mysql
Project
TOPICS
HTML5
CSS3
PHP
Mysql
jQuery
Javascript
Ajax
WordPress Theme Development
HIGHLIGHT
Dynamic Website Development
Web Security
WordPress Theme Development
Professonal Web Design
Web Site Project
Online Market Place Strategy